Technology
Perimeter containment in Zaragoza, Huesca and Teruel from this Thursday at 00:00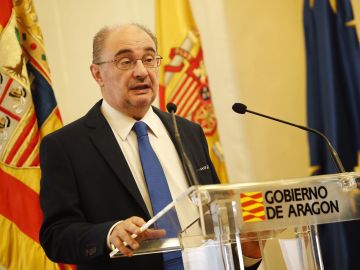 Updated: Wednesday, October 21, 2020 12:16 PM
Published on: 10/21/2020 11:22
Aragon has announced the perimeter containment of the cities of Huesca, Zaragoza and Teruel from this Thursday at 00:00 and the entry of the entire Autonomous Community on level 3 alert, with time and capacity restrictions of all kinds. of premises and establishments from next Monday.
In recent days, the incidence has skyrocketed in all three provincial capitals. While Zaragoza recorded 543 cases of coronavirus per 100,000 inhabitants, in Huesca these data climbed to 1,003 and in Teruel to 1,418. Faced with this situation, the regional government has decided to tighten the restrictions to confine the three cities mentioned above -above.
In this way, entering and leaving these municipalities is restricted except to comply with professional or professional obligations, receive health care, attend school centers, take care of the elderly and / or dependents, return to their homes. habitual residence, carry out official procedures or other causes of force majeure.
In addition to these lockdowns, the entire community will begin a Phase 3 alert on October 26. This level – the most restrictive of all – involves reducing capacity, changing schedules and suspending certain activities.
· Reduced capacity to 25% in all establishments except those selling food.
· Bars and restaurants must close at 10 p.m. and customers can only consume on the premises' terrace, with a capacity of 50%.
In all civil and religious celebrations, weddings and revivals, there can only be 15 people if they are in an open space and 10, in a closed space.
· Social gatherings, meanwhile, will be reduced to six people.
· Suspension of all sporting activities and cancellation of face-to-face conferences, replacing them with telematics options.
Once the restrictions were announced, the Aragonese president called for "civic responsibility" because without them, he said, "the measures will be useless". He also wished to send a message of encouragement to the leisure and hotel sector because "they need a gesture from the government". Therefore, he announced that this Wednesday they will hold a meeting to exchange views on this situation.