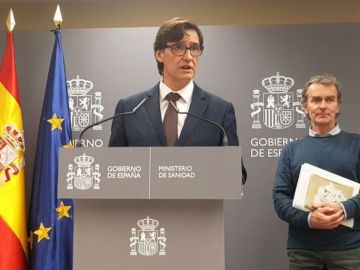 Updated: Thursday, October 22, 2020 6:49 PM
Published on: 10/22/2020 6:31 PM
The debate on a possible curfew continues on the table, but it will not be decided today whether the measure will be implemented or not. This was decided by the autonomous communities and the government during the Interterritorial Health Council which was held this afternoon.
Therefore, the night curfew will not be approved until it has been approved by a legal consultation. However, the government and the autonomous communities this afternoon approved a joint work guide that will implement measures against COVID throughout Spain. The measure was approved by the Interterritorial Council and only Madrid and Euskadi abstained.
For now, the restrictions that are framed in said guide are unknown, although Health Minister Salvador Illa is expected to appear in a few moments to report on it.
Sources close to the meeting told LaSexta that there is a clear majority of the Autonomous Communities in favor of the curfew for all of Spain, but the legal instrument to implement it remains to be defined.
In this way, the measure would only wait for a legal instrument to implement it, whether on alert or not. In that sense, it will not be decided today, but there is a good chance that it will materialize.