Technology
Prosecutor believes there is no indication of irregular funding in Podemos but asks to maintain accusation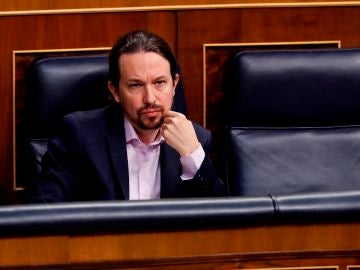 The Madrid provincial prosecutor's office has asked the judge investigating Podemos for alleged irregular funding to uphold his accusation of "being more guarantor". However, he believes that at present there is no indication that proves this irregular funding.
This was indicated in a letter sent to investigating court number 42 in response to the appeal filed by the violet formation against the cause which investigated alleged irregularities in the contract with Neurona Consulting for the 2019 campaign.
The representative of the public prosecutor asks that the investigation be maintained because if the political formation did not have the status of investigations "it could hardly offer evidence or appeal as it did throughout the procedure" . In addition, he emphasizes that the initial classification "is neither absurd nor arbitrary and the attribution of such a condition only guarantees the right of the now appellant".
The prosecution believes that "neither the crime of lying nor the electoral crime can be committed by a legal person"
However, the prosecution insists on the fact that the "only" facts in which it appreciates the "rational indications" of crime are those linked to the hiring of the Neurona company. However, he understands that these facts, as mentioned in the report transmitted by the prosecution of the Court of Auditors, are likely to be incardinated in an offense of falsifying a commercial document and an electoral offense.
In this sense, it also specifies that "neither the crime of lying nor the electoral crime can be committed by a legal person, moreover, in the event of electoral crime, it can be committed only by the general administrators".
"Based on the proceedings to date, there is no indication of the alleged irregular funding of Podemos. We understand that granting the party the status of investigated is more guarantee for it because it allows him to become aware of the investigation and guarantees that, if the result of the procedure there is more information on the financing, you can defend yourself and propose a procedure ", they specify in the letter.