Technology
Prosecutor's office opens third investigation into King Juan Carlos for tax crimes and money laundering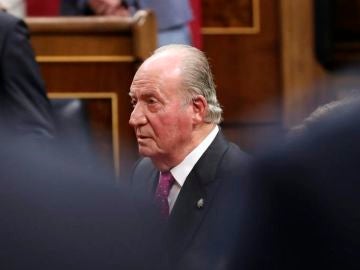 Posted: Friday November 6 2020 12:48 PM
The prosecutor's office opened a third avenue of investigation for King Juan Carlos for allegations of tax crimes and money laundering. This is in addition to the lines already opened by the alleged commissions of the AVE in Mecca and that of the payments to the Mexican businessman Allen Sanginés-Krause.
This third line of inquiry is also based on Sepblanc reports. It is confidential and the temporal scope of this information and the years it affects remain to be determined. For the moment, no procedure has been carried out on this investigation because it is at an embryonic stage.
The work was taken over by a team of Supreme Court prosecutors along with the chief anti-corruption prosecutor after receiving a financial intelligence report.
State Attorney General Dolores Delgado and Chief Anti-Corruption Prosecutor Alejandro Luzón reported in an informal meeting on the opening of these proceedings, which he did not discuss. product if they also affect other people besides Don Juan Carlos.
-There will be an expansion-