Technology
Riots and container fires after Bilbao protest against curfew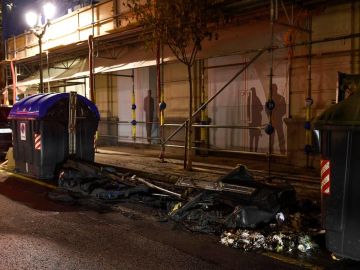 Publication: Friday, October 30, 2020 09:40
Riots and fires of containers in the center of Bilbao. Six people were arrested during clashes with Ertzaintza led by a group of protesters protesting the curfew and the rest of the measures taken to stop the spread of the virus.
According to Ertzaintza sources, the concentration, which was not communicated to the authorities, started in Indautxu Square around 9:30 p.m. and riot police intervened due to the violent attitude of the demonstrators, who launched bottles, stones and firecrackers on officers. .
The clashes spread from Plaza de Indautxu to Gran Vía and Ercilla and Henao streets, in a trip in which groups of hooded youths set fire to the containers they found in their path (around 20)
Protesters shouted "freedom" during the protest and other slogans against the use of masks and the curfew and containment measures approved by public administrations.