Technology
Rosalía Iglesias asks the national court for her immediate and voluntary admission to prison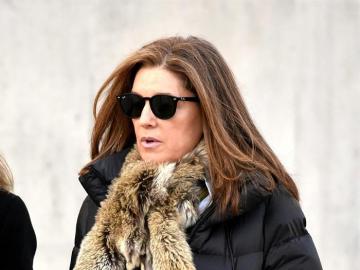 Posted: Sunday, October 25, 2020 10:11 PM
Rosalía Iglesias, Luis Bárcenas' wife, requested through a brief presented by her defense to the National High Court for her immediate and "voluntary" admission to prison, according to legal sources.
In the event that "it is not considered that he would grant a minimum period of time to proceed with a voluntary admission", Iglesias requests that he be provided "with the appropriate arrest warrant in order to proceed immediately with his voluntary admission, from the way interested in the prosecution ".
The woman from Bárcenas requested the postponement of her admission to prison "to be undergoing rehabilitation with physiotherapy treatment and daily re-education, staying between five and seven weeks to complete it," defending that "in no penitentiary center she is not will be able to continue with said treatment and it results from It is of vital importance to finish it "because, according to the defense of Iglesias", it continues at present with a great limitation of the mobility of the wrist, the inflammation and the persistence of neuropathic pain.
To prove what has been said, the defense of Bárcenas attaches a medical report dated October 14, 2020 and lends itself to a forensic examination.
The wife of the ex-PP treasurer was sentenced to 12 years and 11 months in prison after the Supreme Court ruled that Iglesias knew of the criminal origin of the money, the increase in her husband's assets not justified by his ordinary income and the active behavior of the damned.