Technology
Rosalía Iglesias is admitted to Alcalá-Meco prison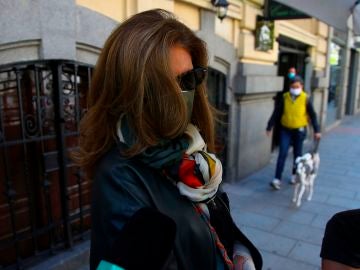 Madrid
Updated: Sunday, November 8, 2020 8:20 PM
Published on: 08.11.2020 18:47
Rosalía Iglesias, the wife of the former treasurer of the PP Luis Bárcenas, entered this Sunday in the prison of Alcalá-Meco (Madrid) to serve the sentence of 12 years and 11 months in prison decreed by the Supreme Court for the Gürtel case.
After completing the ten-day period set by the national court for her entry into prison, Iglesias enters prison almost three years after her husband did so, who requested the transfer from Soto del Real prison to Alcalá -Meco. to be closer to his wife.
Iglesias already entered prison in May 2018 after being convicted by the court, entering Madrid's Soto prison, where he was only hours after paying the court-imposed bail of 200,000 euros.
Rosalía Iglesias addressed the National Court on October 30 to collect the resolution declaring that there was no obstacle to continuing the rehabilitative treatment she said she was undergoing in a penitentiary center.