Technology
Sánchez acknowledges that "the real number" of people infected in Spain exceeds three million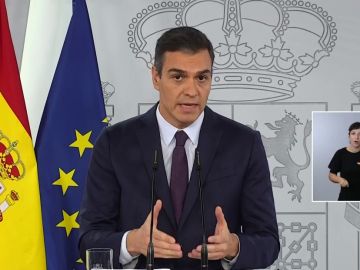 Updated: Friday, October 23, 2020 1:51 PM
Published on: 10/23/2020 13:37
Spain already exceeds three million coronavirus infections. This was indicated by Pedro Sánchez in an appearance in which he reported that the number of people affected by COVID-19 is much higher than those recorded so far.
"As we just hit one million infections this week, seroprevalence studies that public institutions have conducted with scientific experts indicate that the actual number of people infected exceeds three million compatriots," said the president.
And it is that on October 21, the Ministry of Health reported that our country had reached one million infections after registering 16,973 new positives for the coronavirus. Thus, last Wednesday, the total sum notified was 1,005,295 cases. However, as reported by the chief executive, he is talking about a figure three times higher.
News awaiting expansion