Technology
Sánchez asks Casado to vote "no" to the motion and to proclaim "that it has nothing to do with the far right"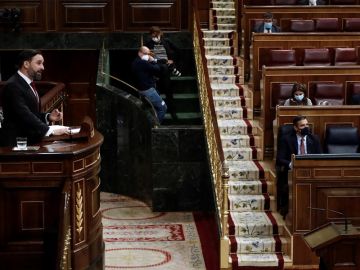 Publication: Wednesday October 21, 2020 2:14 PM
Pedro Sánchez asked Pablo Casado to vote against Vox's motion of censure in the government. In his turn, the president of the executive addressed to the PP: "I ask you not to give a success to the extreme right because it will rebel against you and the party which you lead. They will not have any. never enough, they will always ask for a higher test ".
"You will think that you are going to appease them, but they will always ask you for more and the more you give in, the more you will be despised and treated as cowardly right", for this reason, he summoned Sánchez and "I ask him formally to vote" no " on this motion censorship ".
According to him, the Popular Party "is not the beneficiary, but the target of this attack" and urges the opposition leader to "proclaim that the right has nothing to do with the extreme right".
To the rest of the hemicycle, Sánchez also addressed himself when he replied to Santiago Abascal: "Tomorrow we will vote all the legitimate representatives of the Spaniards and in this panel they will verify that the Spaniards, fortunately, reject their strategy of hatred, confrontation and confrontation and he will position himself against the far right.
He invited the rest of the parties "not to get carried away by the provocation in its hateful language": "Mr. candidate, you wanted to use the constitution as an instrument of propaganda, hatred, fury and shock".