Technology
Sánchez estimates coronavirus vaccination campaign could be ready in six months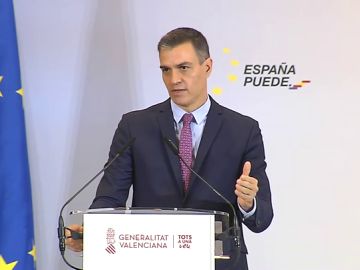 Posted: Thursday, November 5, 2020 5:31 PM
The President of the Government, Pedro Sánchez, indicated on Thursday that the vaccination campaigns against the coronavirus "could be ready" within six months, in May, when the state of alarm ends.
This was indicated during a press conference in the Valencian Community with the regional president, Ximo Puig, where he was "convinced" that Spain would again bend the transmission curve.
The chief executive, who recalled the "ambitious" objective which had been set a few weeks ago, of reaching a cumulative incidence of 25 cases per 100,000 inhabitants, indicated that "we have legal coverage to act over the next six months ". , alluding to the state of alert, which the government managed to extend in Congress until May 9.
A term that Sánchez has defended as one that "experts deem appropriate to overcome the most critical stage of the pandemic" and after which vaccination campaigns may already be ready.
"At the end of this six-month period, the implementation of campaigns with the new vaccines, which could be ready by then, accompanied by the change of season, I am convinced, will help us gradually regain this normality. expected, "he said.
Meanwhile, Sánchez again called on "collective discipline" in the coming months to stem the pandemic.