Technology
Sánchez reports on coronavirus pandemic to Congress, live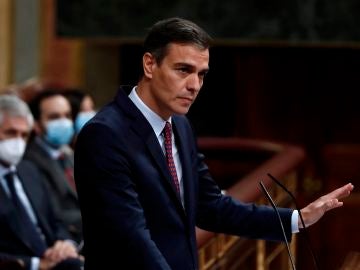 Posted: Wednesday December 16 2020 08:58
The President of the Government, Pedro Sánchez, comes to the Congress of Deputies at his own request to report on the last two European Councils and the situation in Spain in this period of pandemic, on Christmas Eve.
In line with his commitment to visit the House every two months to report on the progress of the coronavirus crisis while the state of alert lasts, Sánchez will explain where the health situation in Spain is.
The appearance of the Director General takes place on the same day when the Interterritorial Health Council will discuss the vaccination schedule and also analyze the measures put in place to control the pandemic during the holiday season.
In this regard, the government spokesperson, María Jesús Montero, called for citizens to be "cautious" not to retrace the path taken in the coming weeks, with reference to possible peaks of infections due to the holidays.
In addition to dealing with the health situation, the President of the Government will report to the Lower House of the extraordinary European Council on October 1 and 2 and of the ordinary European Councils on October 15 and 16, and that of last week, where the release European funds for reconstruction after the covid has been achieved.