Technology
Sanctions of between 3,000 and 600,000 euros for those who do not comply with the new health control rules at airports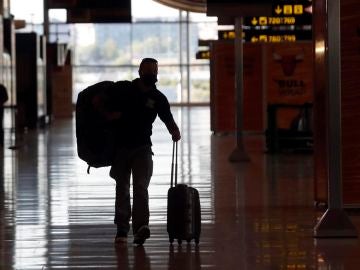 Publication: Thursday, November 12, 2020 10:36
Passengers arriving in Spain will need to present a document at the airport establishing that they have tested negative for the coronavirus in a PCR. In case of non-compliance, they will be sanctioned in accordance with what is stipulated in the general law on public health.
This is stated in the Official State Gazette which includes the new regulations on sanitary control at airports. Those who do not respect this ordinance, which will come into force on November 23, will be sanctioned between 3,000 and 600,000 euros.
"In the event of non-compliance with the provisions of this resolution, the regime provided for in Title VI of Law 33/2011, of October 4, general on public health, will apply, referring to offenses and sanctions", indicates the letter from the BOE.
This law provides for penalties of up to 3,000 euros for minor offenses, between 3,001 and 60,000 euros for serious offenses and between 60,001 and up to 600,000 euros in the case of very serious offenses.
Although, for the moment, the government has not detailed how these sanctions will be applied or what will be considered a minor, serious or very serious violation, compared to the new health control standard.
After the announcement by the executive of Pedro Sánchez and its publication in the BOE, all travelers from the countries mentioned below will have to show a negative PCR at Spanish airports. Likewise, they will have to submit a form with their personal data and stay in our country and will be subject to temperature checks.
Countries of the European Union or the European Economic Area:
GermanyAustriaBelgiumBulgariaCzechiaCypreCroatiaDenmark (except Faroe Islands and Greenland) SloveniaEstoniaFranceGreece (except regions of Kitri, Ionia Nisia, Dytiki Ellada and Sterea Ellada) HungaryIrelandIcelandItalyLetoniaLituaniaLuxembourgMalta Poland, Finland and Trömeck Finland, LithuaniaLuxembourg, Vestelmark, and Trömalte Poland, LithuaniaLuxembourg, Vestelmark, and Trommark Finland of the Autonomous Region of the Azores Island) Romania Sweden Liechtenstein Slovakia
Countries outside the EU:
Algeria