Technology
Sassoli warns that "there is no place for the glorification of any dictatorship" in the European Parliament after a message from Hermann Tertsch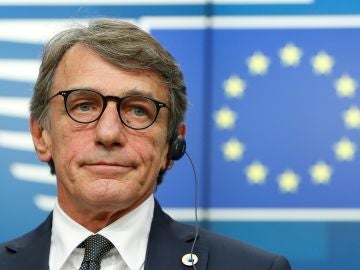 Posted: Thursday, October 29, 2020 5:57 PM
In the European Parliament, "there is no place for the glorification of any dictatorship". This is the warning issued by the President of the European Parliament, David Sassoli, after several Spanish MPs complained about a message that Hermann Tertsch sent to all MPs, where he attacked the law on democratic memory .
In the message, addressed to all members of the chamber, MEP Vox said that the government of Pedro Sánchez intends to "disseminate a reconstructed ideological version of the history of Spain", that of a "government led by communists who lost a civil war after kidnapping and destroying democracy. "
The European Parliament's Historical Memory group, which includes members of the PSOE, United We Can, PNV, BNG, Bildu and Esquerra Republicana, sent an open letter to Sassoli asking him to reject these statements.
In his response, the President of the European Parliament, although he chooses to "refrain from engaging in an internal debate of a member country", rejects a series of statements, in agreement – he emphasizes – with a resolution approved last year which condemned "historical revisionism".
Thus, he underlines that the government of the Second Republic was "legitimate, constitutionally and democratically elected" and later "overthrown by a coup d'état". "The one who led this uprising, General Franco, was a dictator and his regime practiced the systematic persecution and elimination of his political opponents. Falsifying history", sentence.
Sassoli also expresses in his writings his commitment to defend the freedom of expression of all members of the European Parliament and "with the assurance that, in the exercise of it, there is no room for glorification of any dictatorship ". And he concludes by assuring that he will promote "a common culture of historical memory that rejects the crimes of the fascist and Stalinist regimes, and other authoritarian totalitarian regimes of the past".