Technology
"Seeing Otegi be decisive in the budgets is very painful"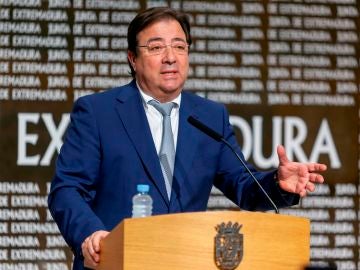 Posted: Wednesday, November 11, 2020 7:01 PM
The president of the Junta de Extremadura, Guillermo Fernández Vara, led the critical voices within the PSOE for EH Bildu's decision to support the general state budgets (PGE) and assured that seeing his leader Arnaldo Otegi " to be the key "to rule on the accounts of the State" which fought against a terrorist group ", produces" a very painful feeling ".
In several messages on his Twitter account, the Chief Executive of Extremadura indicates that on the one hand it gives him a feeling of "failure as a country, of not having been able to make them irrelevant", and adds that "personally I will go to the pharmacy to look for an antiemetic (medicine that prevents or reduces nausea and vomiting)."
He also indicates that he prefers "that they be in institutions rather than kill, but the memory of the victims of ETA does not deserve to be relevant in our lives. It is a collective failure ".
"We asked them to participate in democracy as the only way and they ended up doing it. What I never imagined was that Spanish politics, due to the refusal to make deals, would make them important ", concludes Extremadura.
Fernández Vara was not the only socialist to have criticized the negotiation of budgets. The president of Aragon, Javier Lambán, bet yesterday on Onda Cero to unravel the budget negotiations and those of the elimination of Spanish as a vehicular language in education, designating the citizens as a privileged partner to agree on the public accounts, because it is one of the demands of the orange party.
"Ciudadanos seems to me a very reassuring partner" while "the ERC is a more worrying ally," Lambán said.
The opposition criticized the support of the Basque formation for the PGE. The President of the Popular Party, Pablo Casado, demanded that the Executive explain the agreement with the Basque formation "out of respect for democracy", while the leader of Ciudadanos, Inés Arrimadas, said that "the government has its hand but he must choose between separatism "and his party.