Technology
Session in Congress to debate budget amendments, live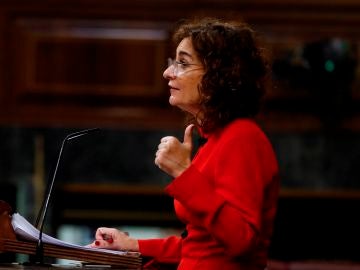 Updated: Thursday, November 12, 2020 9:22 AM
Published on: 11.12.2020 09:04
This Thursday continues the second day of debate on the entire general state budgets for 2021. The vote of the members of the Lower House on the public accounts project presented by the coalition government will also take place during the session.
During a first session, held this Wednesday, María Jesús Montero, Minister of Finance and spokesperson for the executive, was responsible for defending the PGE project at the Congress of Deputies. The session ended after nine in the evening after nearly eight hours of interventions by parliamentary groups.
Montero defended the importance of being able to approve the accounts for 2021 soon, taking into account the context of the pandemic. Thus, he assured that these budgets will give "certainty, confidence and hope", help to channel European funds, promote recovery and will be a "booster" for the welfare state.
In this way, he criticized the "irresponsibility" of the PP and Vox with their amendments to the whole. Also Junts per Cat, Asturias Forum, the CUP, the Canarian Coalition and the BNG presented amendments to the whole in the hope of restoring the budgets.