Technology
Several businessmen from the orbit of Puigdemont arrested for embezzling public funds towards the independence movement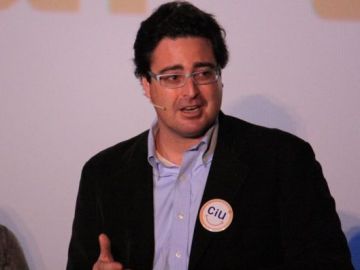 Posted: Wednesday October 28 2020 11:19 AM
The Civil Guard arrested a total of ten people in the orbit of independence on Wednesday, including Xavier Vendrell, former minister of the ERC, David Madí, former head of the CDC, Oriol Soler and Josep Lluís Alay, head of the office Puigdemont's embezzlement of public funds for the independence movement, money which would have served, among other things, to finance Puigdemont's stay in Belgium.
Among those investigated in the embezzlement plot are the mayor of Cabrera de Mar (Barcelona), Jordi Mir, of JxCAT; the deputy auditor of the Ministry of the Presidency, Jordi Serra; the director general of concerted and private centers of the Ministry of Education, Pilar Contreras; and the former Honorary Consul of Latvia in Barcelona and President of the Platform of Catalan National Teams, Xavier Vinyals.
The operation was ordered by the investigating court number 1 of Barcelona for offenses of embezzlement, money laundering and prevarication. Agents of the Armed Institute are carrying out various searches for documents on this alleged plot linked to the procedure opened for months for a possible embezzlement in the Diputación de Barcelona.
The operation is part of a separate exhibit from the case opened by the head of Barcelona's 1 investigating court, Joaquín Aguirre, over the alleged embezzlement of funds to CDC-linked foundations from public grants.
An investigation is underway to find out whether, in recent years, the government has created special purpose entities to receive public grants, money that would then be channeled through various embezzlement processes to the trial resistance fund.
Several of the detainees of this operation are the subject of an investigation by the High National Court for having participated in the fundraising in 2017 and having diverted them to Tsunami Democràtic and the CDRs. Soler and Vendrell were said to have been placed at the forefront of the tsunami and disobedience campaigns. They would also have participated in meetings with the fugitive separatists in Belgium and Switzerland for their interview.