Technology
Simón does not rule out future home confinement although he admits it is "not yet necessary".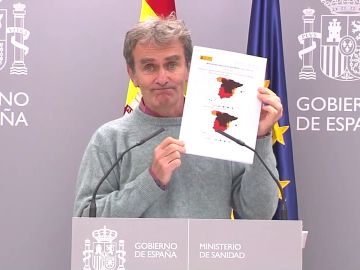 Posted: Thursday October 29 2020 20:35
The coordinator of the Health and Emergency Alert Center, Fernando Simón, defended that, despite the fact that no measure has been excluded, "we are not at this point" and "it is not not yet necessary ".
"The measures which can be implemented and which have not yet been are known to all of us," admitted Simón, adding that despite the fact that "the shadow of house arrest or the closing of schools or non-essential activities, that doesn't seem to be the point. "
The epidemiologist insisted that none of these measures were ruled out, but "they are being implemented gradually, and for the moment they are being implemented very intensively". In addition, he warns, their impact "does not concern only health, but on all social and economic activities". For this reason, he insists, "We must be careful when we take action."
Even so, if they are needed, they will be applied. "If we try to come down much faster, we will have to implement much more aggressive measures, if we see that the intensive care occupation and that of the hospitals are really going to overwhelm us."
"Currently, the state of alarm has been in effect since Saturday, it is the fourth day. We must be calm and know that the measures are still available and that when they need to be applied, they will be applied", a- he said.
Regarding the perimeter limits that Madrid will dictate for days, Simón defended that any confinement will have an impact, more or less great, but that "a very short confinement is not enough": "In the situation in which we find ourselves, we have to try to take big steps with the control measure we are taking, taking half-hearted measures is not the path that will have the most impact. " Still, he warned, it will be better than anyone.