Technology
Spain, a stone's throw from a new state of alarm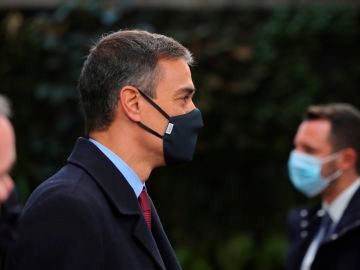 Madrid
Posted: Friday October 23 2020 17:41
On June 21, the state of alarm in Spain ended after 99 days. Now, in the middle of the second wave of cases, the Autonomous Communities are asking the government to reinstate this measure to fight the coronavirus.
More precisely, the regions which launched this appeal to Pedro Sánchez are Euskadi, Extremadura, Melilla and Asturias, not only for these regions, but for the whole of the national territory. The objective, far from the total confinement of the months of March and April, would be to limit the mobility of citizens.
The emphasis is on nighttime mobility, with social gatherings being the main concern. The decision of the Basque Country's Superior Court of Justice to overturn the ban on meetings of more than six people in the Basque Country prompted Urkullu to ask Sánchez for this legal umbrella that allows him to implement restrictions on mobility.
"I don't like the name of the curfew," he revealed at his press conference, although he acknowledged that they are looking into the implementation of "limitations on nighttime activity" except in "emergency situations", all to "guarantee the people".
Guillermo Fernández Vara has joined this petition, which he said "should affect the entire national territory". Words that come after Pedro Sánchez's press conference in which he predicted the arrival of "very hard months".
"The situation is serious"
"The situation is serious," said Sánchez, who called for "unity" and "discipline" to stop the pandemic. "We must at all costs avoid resorting to a new home confinement like the one we live in for weeks in the spring," he added.
The truth is that the figure of the state of alarm seems closer than ever after this call from the regional presidents and that Minister Illa has not ruled out the application of the curfew and, therefore, of the state. alarm.
"With a restrictive measure that affects the entire territory, we must all go together and have guarantees that we have clear support to extend it beyond 15 days, if necessary," he said.
From Ciudadanos, Inés Arrimadas has already offered his support to the executive in the event of this decision being taken, making his 10 deputies available to take "energetic measures".