Technology
Spain adds 19,511 infections and 356 deaths from COVID in past 24 hours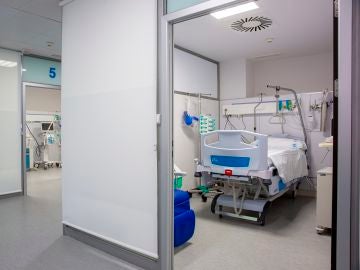 Publication: Thursday, November 12, 2020 6:33 PM
Data on the current pandemic situation in Spain today adds 19,511 new cases and 356 deaths from the coronavirus. Including the new figures, the Ministry of Health already counts 1,437,220 infections and 40,461 deaths from COVID since the start of the pandemic.
The director of the Center for the Coordination of Health Alerts and Emergencies, Fernando Simón, explained that the accumulated incidence continues to decline. "Today, it is 504 cases per 100,000 inhabitants, yesterday 514 and the day before 525", he added. A "favorable" trend, he said, even if it remains "a very, very high number". "This will still have an impact on the health system and on the occupancy of the intensive care unit," said the epidemiologist.
In this sense, Simón affirmed that "it is possible that the pressure on the ucis will continue". According to health data, Spain has 16.5% of hospital beds and 35% of intensive care beds occupied by COVID patients.
The pandemic continues to advance in Spain as the government relies on the stabilization trend. Precisely today, the executive has agreed to lower the price of surgical masks, so far to a maximum of 0.96 euros, to 72 cents.
A reduction of 25% of the maximum amount of sale to the public, which will be combined with the reduction of VAT from 21 to 4% on the same products.