Technology
Spain adds 23,580 new cases of COVID, the highest figure in 24 hours in our country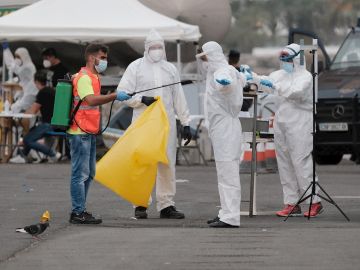 Posted: Thursday October 29 2020 19:08
Health has reported 23,580 cases of the coronavirus, the highest number in the entire pandemic in Spain. In addition, there was a record of 24 hour diagnoses, in particular 9,395.
In the last day, Health added 173 deaths. With these data, Spain already has more than 1,160,083 positive for COVID and 35,639 deaths since the start of the pandemic.
Precisely today, Pedro Sánchez managed to push forward the six-month state of alarm extension with a large majority to serve as legal protection for possible lockdowns or restrictions during the pandemic.
In addition, most of the Autonomous Communities have decreed the closure of the perimeter until November 9, during which two public holidays will be celebrated in the Community of Madrid, All Saints' Day, a national holiday and La Almudena Day. However, the Ayuso region will only order the closure of the perimeter during the next two weekends, in order to avoid mobility due to the holidays.
The second wave of COVID-19 is affecting much of Europe. In fact, Spain was not the first country to take action in this regard. France has decreed home confinement for the whole country and Germany has decreed the closure of restaurants and other leisure activities for a month.