Technology
Spain adds 411 coronavirus deaths in past 24 hours, highest daily figure from second wave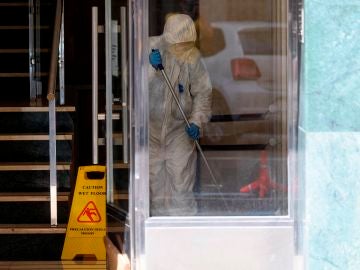 Posted: Tuesday, November 10, 2020 6:42 PM
The Department of Health reported 411 new deaths, the highest single-day figure of the entire second wave. In total, the death toll from COVID-19 since the start of the pandemic in Spain stands at 39,756 with these latest data.
Health has also reported 17,395 new COVID-19 infections, a figure that, added to the total, would bring infections to 1,398,613 since the start of the pandemic.
However, according to CCAES director Fernando Simón, the trend seems to indicate that Spain is entering a phase of stabilization. "It has been several days since the incidence of around 524 cases stabilized," the epidemiologist explained at a press conference, recalling that, however, "the impact on ICUs and on mortality did not last. will not see before in a few days ".
In the midst of the second wave in Europe, the Pfizer vaccine sowed hope in the international community. The German pharmaceutical company reported that its vaccine against COVID-19 generates 90% immunity.
At a press conference, Simón assured that the data released by Pfizer "invites optimism" and is very encouraging ", but asks to" wait "because it is an" interim analysis "." The minimum efficiency of 70% is what interests us, but these are very encouraging data, "he said.
Specifically, the Minister of Health, Salvador Illa, indicated that the government's goal is to vaccinate some 10 million people in Spain by May with the Pfizer vaccine. In addition, it has guaranteed that it will be administered free of charge.