Technology
Spain breaks barrier of 40,000 deaths and 1,400,000 coronavirus infections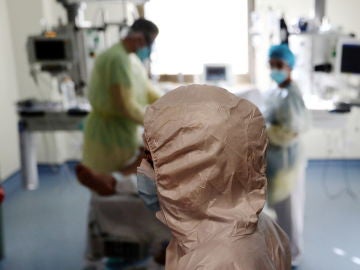 Publication: Wednesday, November 11, 2020 6:36 PM
The Department of Health reported 19,096 new coronavirus infections and 349 deaths in the past 24 hours. A figure still high, but lower than that of deaths yesterday, which was the highest since the start of the second wave of the pandemic.
In total, there are already 1,417,709 people infected in Spain with COVID-19, and 40,105 those who have died since February. However, the director of the Center for the Coordination of Health Alerts and Emergencies, Fernando Simón, affirmed yesterday that Spain is entering a phase of stabilization of the pandemic, even as data on admissions and deaths still take time to show it.
For now, the cumulative incidence over the last 14 days per 100,000 population continues to decline and stands at 514, down from 524 yesterday and 528 last Wednesday, with a total of 241,833 positive in the past two weeks. However, during the last week, 5,132 people had to be hospitalized for a coronavirus: 990 of them in Andalusia, 383 in Aragon, 502 in Asturias, 773 in Castile and León, 419 in Valencian Community, 349 in Galicia and 335 in Madrid.
Health reported these data in a day in which the CIS study on the consequences of the pandemic in the Spanish population became known: 59.5% of Spaniards fear that they will not be able to regain their lives as before, Nearly 80% fear for their future and 58.4% think they could die a victim of the pandemic.
It is precisely today that the government announced a new measure to contain the spread of infections in Spain. As of 23 November, all travelers from countries at risk will have to test negative in a PCR 72 hours before the flight. With this measure, Spain joins a long list of European countries that require a coronavirus test to enter the country.