Technology
Spain breaks daily 24-hour COVID-19 admission record with 2,292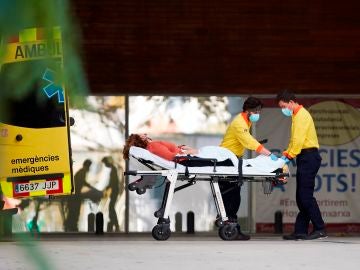 Publication: Wednesday, October 28, 2020 6:05 PM
Health reported 19,765 new cases of coronavirus in 24 hours. The number of infections since the start of the pandemic has thus risen to 1,136,503 positive in Spain. While yesterday the death toll was the highest since the last state of alarm ended, today that number has dropped to 168 deaths per day, almost 100 fewer than the day before.
However, new records of admissions and diagnoses have been made. The number of patients diagnosed in the last 24 hours increased by 9,303 and 2,292 patients had to be admitted during the same period. The accumulated incidence in Spain also rose to 452 cases per 100,000 inhabitants, registering increases in all the autonomous communities except Madrid.
Since July, there have been 14,000 more deaths than expected in Spain, of which 12,515 are over 65. The oldest ages continue to be the hardest hit in this second part of the health crisis. Although this figure has declined, it remains in the majority: in the first period, deaths of people over 65 accounted for 93% of unplanned deaths for 2020, and in this second section, excess mortality fell to 89%.
These data, taken from death statistics, do not specify the cause of death, but the start of the second wave of the pandemic coincides, as in the first period, with an excess of mortality compared to the previous year. And again, those who lose the most are the oldest.
Salvador Illa will defend tomorrow in Congress the extension of the state of alarm for six months proposed by the government to fight against the second wave of the pandemic.