Technology
Spain is close to 1.5 million coronavirus infections after a weekend in which the incidence drops to 470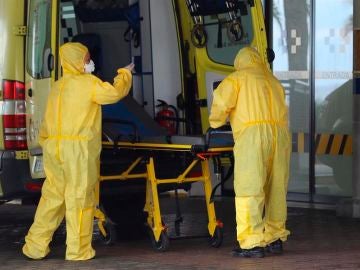 Posted: Monday, November 16, 2020 7:01 PM
The Department of Health reported 38,273 new COVID-19 infections over the weekend (since last Friday), of which around 8,000 were counted in the past 24 hours.
Health has also added 484 new deaths to its data compared to figures recorded last Friday. The number of deaths from COVID-19 since the start of the pandemic in Spain stands at 41,253 with the latest data, and the number of people infected with the disease stands at 1,496,864.
Until last Friday, the number of infections had declined and, despite the fact that the number of deaths had increased, Health said that some stabilization of the pandemic was already being appreciated in Spain. A trend which confirms the cumulative incidence, which over the last 14 days has already reached 470 cases per 100,000 inhabitants.
In addition, according to the director of the Center for the Coordination of Health Alerts and Emergencies, Fernando Simón, around 16.5% of hospital beds are occupied by patients with COVID, and 32% of patients in intensive care are those who suffer from SARS-CoV2 disease.
The percentage of positivity also decreased to 12.7% after several weeks stabilized around 13%. "Hopefully this will continue in the next few days and that we will not recover," said the epidemiologist, who assured that "the rest of the parameters remain the same": "We have lethalities of around 1%, well below that we observed in the first wave. "
In addition, according to Simón, there are only two Autonomous Communities left to stabilize their curve (the Canary Islands and Asturias), although all of them except the Canary Islands still have very high incidence figures. For this reason, he cautions: "The decline and stabilization are not final. Cold months can increase transmission, and transmission levels should be below 60. This trend is not a victory, it will be long. It must go down. still many ".