Technology
Spain is going through blackest week of second wave of Covid-19 deaths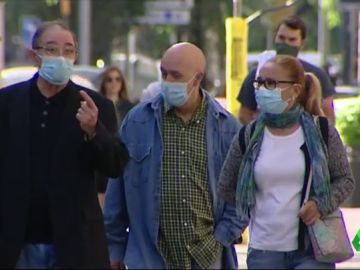 Updated: Sunday, November 8, 2020 2:32 PM
Published on: 08.11.2020 14:31
Catalonia faces a stable trend of increasing new infections, but hospital admissions are increasing. "What we see today is a reflection of what happened two weeks ago," said Daniel López Acuña, former director of Health Action at WHO. The uncontrolled increase in cases in recent weeks is now having its consequences in hospitals and ICUs.
In the past 24 hours, 66 admissions and 11 more were reported in intensive care units (ICU). Ceuta reported its worst data in the entire historical series: 387 positives and eight deaths, while a month ago there were only 98 cases and one death from coronavirus. The reason, according to epidemiologists, is that the circles of contagion no longer focus on young people.
"There is a second concentric circle of other ages, and this one spreads to the whole population and raises the middle age," López Acuña detailed. He is again over 50 and has previous pathologies, which increases the options for his course to end up being serious. It is worrying that this is also manifested in deaths.
In this sense, José Félix Hoyo, president of Médecins du Monde, believes that "it is important to control the number of hospitalizations before the hospital capacity exceeds because, in this case, the number of deaths increases". In communities like Aragon or La Rioja, the occupation is already close to 100%, which seriously worries experts.
"Some epidemiologists consider that the issue of health pressure is so serious that a more definitive and powerful brake should be put in place," said López Acuña. The trend is already defined by the data. Spain is going through its darkest week in the number of deaths from Covid-19. Not counting the weekend, 1,088 deaths were reported.
"There is a feeling of emotional flattening. It seems that the people who die are just numbers," lamented the leader of Médecins du Monde. We can't forget: 1,088 families lost a loved one last week.