Technology
Spain records more than 4,000 coronavirus deaths in October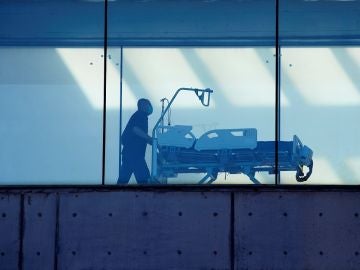 Madrid
Posted: Sunday November 1 2020 12:30 PM
Tragic toll of COVID-19 in October in Spain. The pandemic hit our country with force, to the point that it left more than 400,000 infections in a single month (416,490) and more than 4,000 deaths. Specifically, 4,087 people died from coronavirus in October.
However, the coronavirus not only does not give a truce, but the curve of the second wave continues with an upward trend, to the point that last Friday Spain entered the weekend with a record of infections. in our country, with 25,595 positive cases in just 24 hours, according to the latest data provided by the Ministry of Health.
Thus, the ministry headed by Salvador Illa notified this Friday a total of 1,185,678 infections since the start of the pandemic, which represents an increase of more than 400,000 cases compared to the same date the previous month.
The number of deaths also continues with an increasing trend. And it is that the last day the government released the data, last Friday, it notified 239 deaths in 24 hours, which increased the number of deaths since the arrival of COVID-19 in our country to 35,878 . In addition, during the last 14 days, the cumulative incidence is 403 per 100,000 inhabitants.
According to the autonomous communities, Madrid is the most affected in terms of coronavirus deaths. And it is that in the Community of Madrid, 10,419 people in total have died of COVID-19 and more than 300,000 people have been infected.
Catalonia is the second most affected community in terms of deaths, as 5,991 have died since the start of the pandemic, followed by Castilla y León, with 3,599 deaths due to COVID-19, in Andalusia, with 2,470 and in the Basque Country, with 2082.
On the other hand, it should also be noted that more than 150,000 people have been cured of the coronavirus in our country.