Technology
Spain remains deserted on first night of curfew due to coronavirus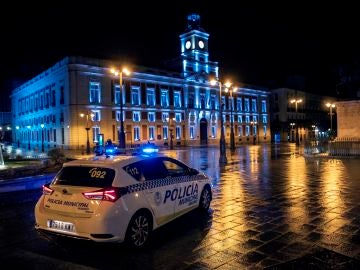 Posted: Monday October 26 2020 09:48
Spain got up with the usual Monday morning uproar after spending a completely deserted night, the first morning with a curfew in place in all communities except the Canary Islands. In some like Catalonia or Castile and León, it was applied from 10 p.m. and in others like Madrid, Extremadura, Cantabria or the Valencian Community, it was applied from 12 a.m.
Specifically in Valencia, the local police lifted a total of 83 minutes this morning for violating the restriction and denounced three residents. In addition, four people were arrested.
From 1:00 a.m., when the decree approved by the Generalitat Valenciana entered into force, all operational patrols circulated with priority and indication panels in which they informed of the start of the curfew.
In Catalonia, for lack of knowing the total results of the interventions, the Mossos d'Esquadra arrested four people in Barcelona who were part of a group of COVID-19 deniers who were protesting against the new restrictions decreed by the Generalitat and who they been accused of attacking authority.
The events took place around 8:30 p.m., before the curfew came into effect between 10 p.m. and 6 a.m. on Monday, when around sixty people burst into Plaza de España in the Catalan capital. , cutting off traffic, crying for freedom! and other slogans against new measures to limit nighttime mobility.
Precisely in Catalonia, establishments open to the public had to close at 9:00 p.m., while cultural events ended at 10:00 p.m., and only those who have an "urgent" and urgent need, in addition to those who work in essential services .
Another of the unusual images that have been seen was taken in the Community of Madrid, where the Puerta del Sol square remained empty all morning and only guarded by members of the municipal police.
The same image was taken in Gran Vía where the void was only interrupted by the presence of police officers and the noise of the bicycles of certain "riders" from food delivery companies.
In addition to the curfew, to date, 32 basic health zones in the Community of Madrid will have stricter mobility and capacity limitations than those that will apply in the rest of the region. In these areas – where 671,259 inhabitants of Madrid live, 10% of the population of the Community – 15.5% of the total cases detected in the last 14 days are concentrated, making a total of 4,223.
From this Monday, it will no longer be possible to enter or leave the 32 affected areas, except for "sufficiently justified" reasons such as participation in medical consultations, for professional or school reasons, return to the place. residence, assistance and care for the elderly, minors or dependents, or other causes envisaged in the community decree such as attendance at examinations or judicial, administrative or banking proceedings.