Technology
Spain to require travelers from at-risk countries to have negative PCR in the previous 72 hours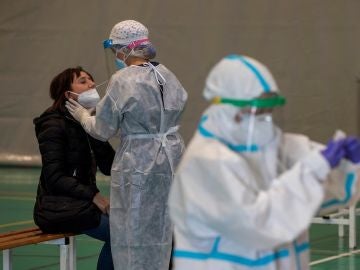 Updated: Wednesday, November 11, 2020 4:38 PM
Published on: 11.11.2020 16:23
Spain will require international travelers from at-risk countries to have a negative PCR within 72 hours of arrival in order to enter the country. This has been confirmed by the Minister of Health, Salvador Illa, to the Autonomous Communities of the Interterritorial Health Council, as LaSexta has learned.
With this measure, Spain joins a long list of European countries that require a coronavirus test to enter the country. Indeed, today practically in the airports of the main capitals such as Paris, Rome, London, Berlin, Brussels, Athens, Amsterdam, Vienna or Moscow carry out on-site tests to secure their borders and avoid long quarantines for travelers coming from abroad. .
Madrid, Catalonia, the Canary Islands and the Balearic Islands had asked Health to carry out tests at their airports to control the spread of the virus. Until now, only temperature checks and a form that foreign tourists had to fill out were applied.
Although the Government has already approved a protocol requiring travelers arriving to the Balearic Islands and the Canary Islands to do so with a negative test, the measure has not yet entered into force.
For this reason, the Government of the Canary Islands has taken the initiative in reforming the legislation to impose this obligation and, from next Saturday 14 November, all tourists – Spanish and foreign – must present negative proof to stay at the reception. of the hotel. If they do not have the certificate, they will not be able to access the hotel.
-News awaiting expansion-