Technology
Supreme Court office sees no evidence of a crime against King Juan Carlos on the AVE in Mecca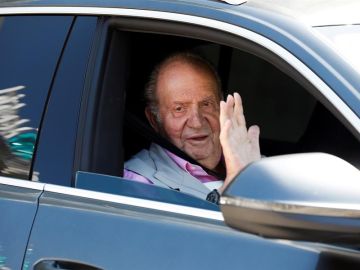 Madrid
Posted: Friday November 6 2020 12:37 PM
The Supreme Court prosecutor's office considers that there is no indication of a crime of King Juan Carlos I in the AVE judgments in Mecca. The report will be presented in the coming weeks and before the end of the year.
The part of the investigation into the AVE that does not affect the measured people – as was the case with the king – therefore falls to the anti-corruption prosecution.
However, the State Attorney General, Dolores Delgado, announced on Friday that a third line of investigation has been opened which affects the monarch emeritus, for allegations of tax crimes and money laundering, which relies on "financial intelligence" information. and which joins the investigations of the AVE to Mecca and the opaque maps.
This third line of inquiry is also based on Sepblac reports and is reserved. For the moment, no procedure has been carried out, but it would affect Juan Carlos I, although the temporal scope of the events has not yet been determined.
Delgado detailed that anti-corruption prosecutor Alejandro Luzón is joining the team led by prosecutor Juan Ignacio Campos to investigate the cards allegedly used by emeritus monarchs, which did not appear in his name, and whose money is believed to come from Mexican millionaire Allen Sanginés. -Krause.