Technology
Supreme Court orders repeat Otegi trial for 'Bateragune case'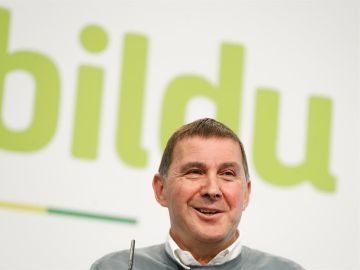 Madrid
Posted: Monday December 14 2020 12:04 PM
The second chamber of the Supreme Court has unanimously decided that a new trial of Arnaldo Otegi be held for the "Bateragune case" before the High National Court. A sentence that coincides with the criteria of the prosecution, which asked for a repetition to prevent the facts from being misjudged.
Thus, the full jurisdiction of the criminal chamber of the Supreme Court, in accordance with the judgment of the European Court of Human Rights (ECHR) which examined the right to an impartial judge of Arnaldo Otegui and the other convicts in the so-called 'Bateragune Case', unanimously agreed to hold a new trial in the National High Court.
The decision was adopted by the Plenary of the Chamber, composed of 16 magistrates, in accordance with art. 4.2 of Protocol 7 of the European Convention on Human Rights, which excludes the prohibition of double prosecution in cases such as the one under resolution. This decision is also based on the precedents of the Court's own case-law.
There will be an enlargement