Technology
Supreme Prosecutor's Office requests referral of case to NA to ask Dina if she grants pardon to Iglesias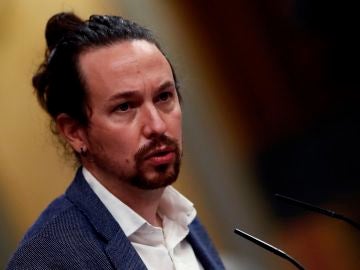 Posted: Friday November 6 2020 11:31
The Supreme Court prosecution refused to open a criminal case to the vice-president of the government, Pablo Iglesias, for the Dina case and asked the high court to refer the case to the investigating judge of the National Court , Manuel García-Castellón, so that he races.
Among them it is necessary that a statement be taken from Dina Bousselham to clarify if she expressly forgives Pablo Iglesias and why she does so. It should be recalled that the investigation attempts to shed light on the theft and dissemination of data from the former Podemos assistant and that access to data that violates the honor and privacy of a anyone without their express authorization constitutes an offense of revealing secrets.
It's an interim decision between setting aside and accusing Iglesias for these events. As LaSexta learned, the decision was taken in an atmosphere of extraordinary division between prosecutors in the Criminal Division of the Supreme Court, who had very contradictory positions, and after two weeks of intense debate.
-There will be an expansion-