Technology
Teresa Rodríguez, expelled from the Adelante Andalucía group to Parliament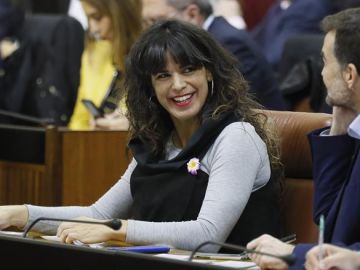 Published: Wednesday October 28 2020 15:27
MP Teresa Rodriguez denounced that the PSOE, the PP and Vox had approved a proposal from the United Left to expel her from the Adelante Andalucía group in the Andalusian Parliament along with seven other MPs during her maternity leave.
"So touching the nose with the plans and the pay cuts got them to agree on something. They hate me. It's a legal scandal. We will appeal," he said on Twitter.
Podemos Andalucía had asked Parliament through IU that the president of the Adelante Andalucía group and head of the Anticapitalistas, Teresa Rodríguez, and seven other deputies linked and elected by the Podemos lists, whom he accuses of transfuguismo, leave the group . parliamentary.
It was Adelante's spokesperson and leader of the UI, Inmaculada Nieto, who sent the formal request to the Table, since Podemos has no representation in Parliament, after the departure of Rodríguez and the other deputies. of purple formation.
Thus, the table voted on the writing of Nieto with the "yes" of PP, PSOE and Vox. "Everything to keep Inmaculada Nieto (IU) as spokesperson even if she did not have the majority of the group respecting the agreements. She takes advantage of this position to present a letter on behalf of the group without asking her and after agreement with PP, PSOE and Vox Rodríguez denounced.
Sources from Rodríguez's environment assure LaSexta that "it was decided to expel eight deputies and keep three in the parliamentary group who are not from the UI, only to be able to say that they have a majority of the parliamentary group, which is not true ".
In addition, they add that "it is clear that they want to destroy Adelante Andalucía" and stress that they "will resort to all possible instances" because "legally it has no way and involves a violation of the rights of parliamentary representation ".