Technology
The case of Ignacio González's penthouse in Marbella is definitely archived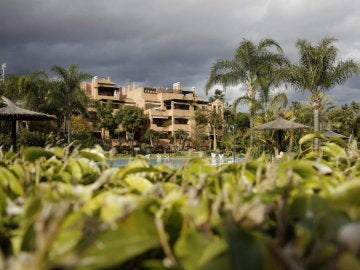 Publication: Friday November 13, 2020 1:55 PM
The Provincial Court of Malaga has confirmed the final dossier of the attic case that the former president of the Community of Madrid Ignacio González bought in Marbella, with his wife, in December 2012.
Estepona (Malaga) Court of First Instance and Investigation No. 5 agreed last July to dismiss and close the case, but the popular accusations were appealed and the Malaga court has now rejected these calls and fully confirmed the content. dictated by the court of Estepona, according to the ordinance.
The magistrates of the ninth section of the Malaga court consider that the arguments put forward for the appeal are not fulfilled since the procedure they are now requesting has already been conducted and completed in their time and, moreover, they are not in the legal deadline for their request. .
The magistrates stress that the procedure of the Central Investigating Court number 6 of the High National Court "has nothing to do with the Estepona procedure".
The legal grounds indicate that the case "is already closed" and that what the appellants seek is against the law, which is a further extension with retroactive effect to the date the previous one concluded and to magistrates who did not do not. they requested such an extension before the deadline expired.
They also believe that "it does not make sense" to ask for the extension of letters rogatory once the duration of the investigation has ended, especially when they have been completed and received.
The Malaga public prosecutor's office had already agreed last December to fire him after checking that after the investigation carried out, there was not enough evidence to support the accusation of Ignacio González, his wife, Lourdes Cavero , and the businessman and president of Atlético de Madrid, Enrique Cerezo.
For the investigating judge, now ratified by the Court, the procedure is "exhausted" after an "arduous" investigation and affirms that at the end of the procedure, nothing indicated that the person investigated had committed bribes. de-vin and money laundering, so he refused to practice more procedures demanded by popular accusations.
For the instructor, there is no indication whatsoever in the commission of the illicit investigation and recalls that in terms of money laundering there were already reports from May 2019 alluding to the origin not suspect of the funds used, taking into account, among other things, the public act in which the sale and settlement received by the wife of Ignacio González in 2011 are formalized, from which it is deduced how the purchase was funded.
The Marbella penthouse case began to be investigated after the 2012 complaint by the United Police Union (SUP) and investigations focused on how the US company Coast Investor LLC first rented and then sold to the former president of Madrid an attic in a luxury urbanization, in the so-called Golden Mile.