Technology
The CGPJ today debates the reform of the divided executive and with politicians, confronted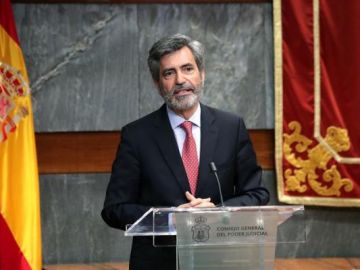 Posted: Wednesday October 28 2020 12:59 PM
The General Council of the Judiciary (CGJP) arrives divided in its debate on the reform proposed by the PSOE and United We Can. They will study it today in an extraordinary plenary session, while the President of the Government has announced that he is leaving it in abeyance while waiting to be able to sit down to negotiate with the People's Party.
None of the seven members who requested this debate have formally requested its cancellation, which is why it will take place this Wednesday around 4 p.m. He will analyze the executive's proposal to lower the parliamentary majority required to elect 12 of the 20 members.
A proposal which provoked much criticism within the opposition, in particular within the Popular Party, which accused Pedro Sánchez of "wanting to control the judges". Finally, and after Casado distanced himself from Vox in the motion of censure, Pedro Sánchez announced to the Lower House that he was putting the reform on hold to negotiate a proposal with the PP.
Precisely, during the control session this Wednesday, Cuca Gamarra and Carmen Calvo played in a new confrontation because of this issue. The "popular" spokesman accused the government of "legislating without parliamentary control and using judges". In addition, he demanded that the executive stop the reform because "they have not stopped it yet".
In the light of these statements, Vice-President Carmen Calvo recalled that the People's Party had to attend a monitoring session "after seven months because the Constitutional Court had requested it when they were in office", and was very harsh in pointing out that they were "Those who said they controlled the Supreme Court room." "Why not renew it? The answers are not understandable. To respect justice is to renew," he condemned.
While waiting for what happens with the negotiation between the government and the "popular", members of the CGPJ will debate this afternoon on the proposed reform and, predictably, will issue a statement later with their position.