Technology
The Community of Madrid adds three new health zones to the 32 that already have restrictions due to the coronavirus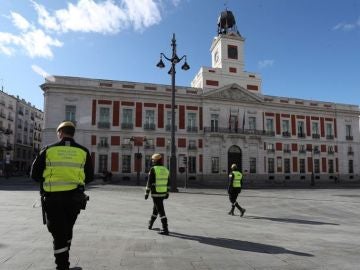 Posted: Monday, November 2, 2020 10:15 a.m.
As of this Monday, three new zones are added to the 32 basic health zones which are restricted throughout the Community of Madrid: Valle de la Oliva (Majadahonda) and two basic zones of Coslada (Barrio del Puerto and Dr Tamames) , bringing the confined areas of the region to 35. In this way, the restrictions for basic health zones will affect 11% of the population of the Community and 13 municipalities.
The sanitary zones subject to restrictions concern the capital Madrid, Collado Villalba, Guadarrama, Majadahonda, Pozuelo de Alarcón, Parla, Colmenar Viejo, Coslada, Morata de Tajuña, Torrejón de Ardoz, El Boalo, Villarejo de Salvanés and Colmenar de Oreja.
In the capital of Madrid, the restricted areas belong to nine districts: Núñez Morgado (district of Charmartín), Guzmán el Bueno (Chamberí), San Andrés, San Cristóbal and El Espinillo (Villaverde); Entrevías, Peña Prieta, Pozo del Tío Raimundo, Alcalá de Guadaíra, Rafael Alberti and Numancia (Puente de Vallecas); Daroca (linear city); Vinateros Torito, Pavones and Vandel (Moratalaz); Puerta del Ángel (Latin); Virgin of Begoña (Fuencarral-El Pardo); and Infanta Mercedes and Villamil (Tetuán).
Mobility restriction and capacity reduction
Thus, the entry and exit of people are restricted except in the case of certain justified movements. Road traffic through these areas will be permitted as long as it begins and ends outside of them. For this reason, it is important that if you are moving into a restricted area, you have a clearance that certifies that the reason for the movement is force majeure.
The restaurant must close at 10 p.m. in areas with reduced mobility (except for home delivery services); in unrestricted areas the cut-off time will be 00:00
In addition, the capacity of places of worship is limited to one third, while in the wakes there can be a maximum of 15 participants, if they are outside, and 10 if they take place in closed spaces. . Parks in the affected areas are also closed.