Technology
the differences with that decreed in March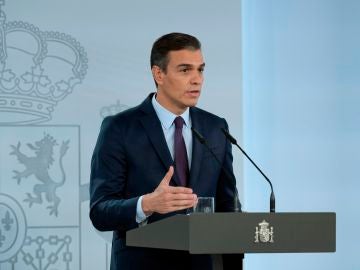 Madrid
Updated: Sunday, October 25, 2020 1:49 PM
Published on: 25.10.2020 13:33
Four months after reaching the end of the de-escalation plan, Spain again enters a state of alert for the coronavirus with the intention of extending it for several months.
Concretely, 127 days will have passed since the end of the first state of alarm, which began on March 14 and ended on June 21, until this second, radically different from that experienced in the first months of the pandemic .
This was decided in the Extraordinary Council of Ministers in which, moreover, he sought to give guarantees that the measures agreed in the Territorial Council announced on Thursday are implemented.
The main difference between this state of alarm and that of March is that on this occasion, there will be no total containment of citizens, at least imposed by the government, which urged citizens to "stay as much as possible at their home. as possible. "
Now the government is seeking to give a legal umbrella to the Autonomous Communities to enforce stricter mobility restriction measures to ease the spread of COVID-19, with the curfew being one of the most recurring.
Following this line and for the whole of the national territory, a national curfew is established from 11 p.m. to 6 a.m., with the possibility for the autonomous communities to modify it one hour in advance or late.
Regarding the movement between the autonomous communities, it will be the regional leaders themselves who will decide to open or close these territorial movements depending on the evolution of the pandemic, that is to say if the territories specific may or may not be penetrated.
First, fifteen days; six months later
The law that develops the state of alarm is clear. In it, it is envisaged that this figure "cannot exceed 15 days" and that it can be extended "only with the express authorization of Congress, which will have the power" to establish the scope and conditions current.
In other words, lengthen it until it is deemed necessary. The government intends to extend this extension until May. In the previous state of alert, the coalition government put it to a vote every fortnight in the Congress of Deputies, pushing forward the six extensions – some more easily than others – that were debated in the lower house .
Now, the executive assumes that they will have sufficient support to complete this extension, also counting on the support of citizens, who already announced on Friday that they would support the government if it finally made this decision. .
Iñigo Urkullu was the first regional leader to call for a state of alert for his Autonomous Community, after the Basque Country's Superior Court of Justice overturned its measure to limit social gatherings to a maximum of six people. Then the Lehendakari asked the government for this legal protection in order to implement stricter measures against the coronavirus.
Ten other territories ended up being added to this call, being the PP-led CCAA, the only one not to have openly adhered to this request.