Technology
The General Council of Physicians demands the dismissal of Fernando Simón for "his handicap" and they demand "respect and dignity"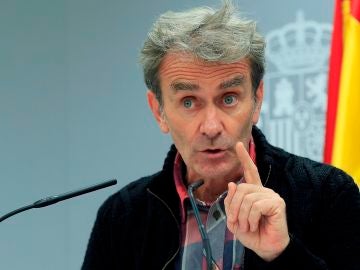 Posted: Saturday November 14, 2020 12:46 PM
The General Council of Medical Associations – which brings together the 52 medical schools in Spain – has called for the dismissal of the director of the Center for the Coordination of Alerts and Emergencies, Fernando Simón, "due to his manifest and prolonged incapacity throughout the evolution of the pandemic ".
The doctors, represented in this Council, also asked for "respect, recognition, participation and dignity" and called for a "turn of the wheel" in the management of the pandemic and the establishment of a committee of independent experts. The Assembly of the General Council of Medical Associations made this request for cessation and expressed its discomfort at the latest statements by Fernando Simón.
According to health professionals, these statements represent "an act of demotivation, incomprehension and lack of sensitivity", and they also interpreted, in a press release published today, that they express "a manifest ignorance of the work, responsibility and vocation of health professionals ".