Technology
The government agrees to lower the maximum selling price of surgical masks from 0.96 to 0.72 euros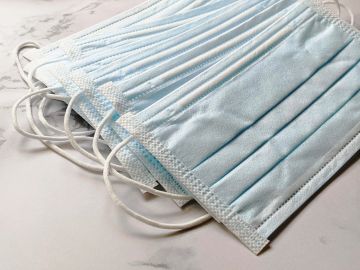 Publication: Thursday November 12, 2020 4:52 PM
The government has agreed to lower the price of surgical masks, so far to a maximum of 0.96 euros, to 72 cents. It did so through the Interministerial Commission for Drug Prices (CIPM), a collegial body of the Ministry of Health to which several ministries and the autonomous communities belong.
The agreement provides for a 25% reduction in the maximum amount surgical masks have had on sale to the public so far, with the aim, the government said in a statement, that "people can access non-abusive economic terms this health protection medical device. "
The new amount includes 21% VAT and the equivalent surcharge. Even so, it will be reviewed periodically, as detailed in the document.
Last April, the CIPM had already agreed on a maximum price for the sale of surgical masks to the public of 0.96 euros. In addition, the government yesterday announced the reduction of VAT on masks from 21 to 4% after the European Commission confirmed in writing to the executive that it would not sanction Spain "for violating the Community directive" .