Technology
The government avoids commenting on the opaque cards of kings emeritus and offers to collaborate with justice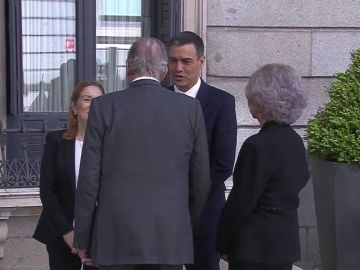 Posted: Tuesday, November 3, 2020 3:47 PM
The government "will not comment on the judicial inquiries," responded Minister's spokeswoman María Jesús Montero, when asked about elDiario.es information that Anticorruption is investigating the spending of various opaque credit cards used by kings emeritus and some of his grandchildren.
During the press conference which followed the Council of Ministers, Montero assured that the executive "has always been a clear collaborator with the justice system" and that this government is committed to always seeking the exemplary and transparent character of all State institutions ", to appeal, then, to the renewal agreement of the CGPJ.
"But I insist once again, we are not going to comment on the activities (of kings emeritus) that we have known through the media, there was no information from Casa Real" and showed the will of the government to respect and collaborate "in all that is considered that the executive power can collaborate".
According to elDiario.es, Anticorrupción is investigating the spending of several credit cards used by King Juan Carlos, Queen Sofía and also some of their grandchildren. Also the origin of the funds with which they were covered, since it is money from abroad.
The criminal indications on these cards are after his abdication – they correspond to the years 2016, 2017 and 2018, according to the newspaper's sources, and he abdicated in 2014 – so possible crimes in this irregular flow of money may be traced to Juan Carlos I and the former queen consort. King Emeritus and Queen Sofia are evaluated, so this investigation, if successful, will be conducted by the Second Chamber of the Supreme Court.
In any case, these possible crimes are not linked to the judicial inquiry into the 65 million euros that Juan Carlos de Borbón received from Saudi Arabia in 2008 and which, in 2012, were transferred to his then lover, Corinna Larsen.
We are not going to comment on the investigations in the field of justice and the Council of Ministers did not carry out any evaluation. The gob has always been very clear to collaborate with justice