Technology
The government convenes an extraordinary Council of Ministers for this Sunday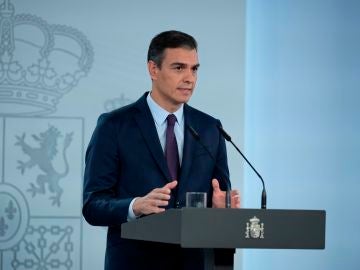 Madrid
Updated: Saturday, October 24, 2020 3:18 PM
Published on: 10/24/2020 13:40
The state of alarm could be officially declared in Spain. The government is convening an extraordinary Council of Ministers for this Sunday, an appointment for which the ministers were already convened this Friday.
This decision comes after Pedro Sánchez's meeting with Pope Francis, which lasted just over half an hour in the Vatican. The exact time and content that will be discussed at Moncloa are still unknown, but he will seek to strengthen the measures adopted by the Territorial Council on Thursday.
It is a decision which follows the requests of practically all the regional leaders to declare a state of alert and therefore to apply more restrictive measures to limit the mobility of citizens.
The citizens have already announced this Friday that they will support the government if they take this decision, which will have the support of the majority of the parliamentary ark when it is brought before the Congress of Deputies.
Return to alarm state?
On June 21, the state of alarm in Spain ended 99 days after its implementation on March 14. Now, in the middle of the second wave of cases, different autonomous communities have asked the government to reconstitute this measure to fight the coronavirus.
More specifically, Catalonia, Euskadi, Navarre Extremadura, Castile-La Mancha, Melilla, Asturias, Cantabria and La Rioja were the regions that made this appeal to Pedro Sánchez, not only for these areas, but for the whole of the national territory. The objective, far from the total confinement of the months of March and April, would be to limit the mobility of citizens.
The global number of infections in Spain already exceeds one million and this Friday the Autonomous Communities notified the Ministry of Health 19,851 new cases of COVID-19, 8,293 in the last 24 hours, which is an increase from 7,953 diagnosed this Thursday.
The Director General said de Moncloa he was "ready" to adopt the necessary measures and once again urged the Autonomous Communities which are at "extreme" risk to request the declaration of a state of alert when they deem necessary. to continue fighting the pandemic.