Technology
The government does not rule out the holding of an extraordinary Council of Ministers on Sunday to declare a state of alert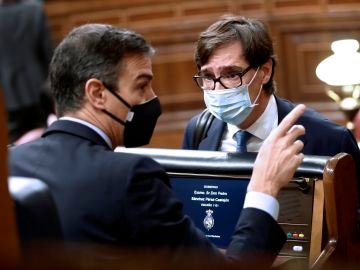 Madrid
Posted: Friday October 23 2020 19:49
After an intense day on Friday, the executive is preparing for the possible return to the state of alarm that ended on June 21.
As LaSexta was able to confirm, the government does not rule out the holding of an Extraordinary Council of Ministers this Sunday to declare this state of alert that various regional leaders have requested.
Catalonia, Euskadi, Extremadura, Melilla, Asturias and La Rioja have clearly indicated in their request that it will not be exclusive to these areas, but to the entire national territory. The ministers were warned in advance for Sunday, but for the moment, nothing has been confirmed, Sánchez's visit to Pope Francis this Saturday confirmed.
The objective would be, far from the total confinement experienced in the months of March and April, to limit the mobility of citizens, especially at night.
The TSJPV's decision, which overturned the ban on meetings of more than six people in the Basque Country, prompted regional leaders to demand this legal umbrella with which to carry out more restrictive measures to stop the advance of the pandemic.