Technology
"The health system is under a lot of pressure"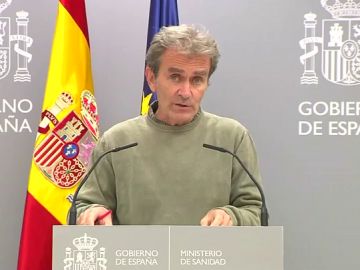 Posted: Monday October 26 2020 19:59
The director of the Center for Alerts and Health Emergencies, Fernando Simón, warns that we have been in Spain for about three weeks in which an increase in transmission has again been observed, which means that the evolution in our country is "rapid and ascending".
Specifically, Health reported 52,188 new coronavirus infections this weekend, the highest number of infections in a weekend since the start of the pandemic, with an average of 17,000 new cases per day.
This had an impact on health services, which now have a 13.7% hospital occupancy of coronavirus patients in conventional beds and 24.2% in intensive care beds. Compared to Friday also, nearly 1,500 more people are hospitalized.
According to Fernando Simón, these data vary between the different Autonomous Communities, some of them at more than 40% which put our health system in a situation of "strong pressure". "There is a hospital which is in a very critical situation," he explains.