Technology
The hotel industry, closed in much of Spain due to the coronavirus pandemic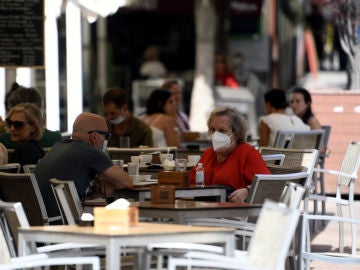 Posted: Thursday, November 5, 2020 2:42 PM
Regional governments continue to establish new restrictive measures to contain the evolution of the second wave of the coronavirus and five of them – Asturias, Castile and León, Navarre, Murcia and Galicia – have already announced the closure of non-economic activities essentials such as hotels and restaurants.
These communities thus join the restrictions imposed by Catalonia two weeks ago to close bars and restaurants, allowing only food to take away and at home. A measure that has been extended for another 15 days.
After Catalonia, Asturias was the first community to decree the closure of all non-essential economic activity in the region, which implies the closure of bars and restaurants throughout the principality.
The president of the Junta de Castilla y León, Alfonso Fernández Mañueco, announced on Tuesday the closure of hotels and restaurants, shopping centers and establishments of more than 2,500 square meters and sports centers from next Friday.
Similar situation in Navarre, which is limited to the perimeter and with the closure of bars and restaurants. Regarding the curfew, it remains from 11 pm to 6 am and, for the moment, the vice-president and spokesperson, Javier Ramírez, excludes a home confinement like that of March.
The region of Murcia only decreed on Wednesday the closure of the hotel industry, a measure in addition to the closure of the perimeter of the community and a curfew established between 11 p.m. and 6 a.m.
For its part, Galicia has applied the closure of the hotel industry to 60 municipalities – among which the seven large cities stand out – and the confinement of the perimeter.
Cantabria will not force the closure of bars and restaurants, although it has decreed the closure to the public inside hotels and restaurants from this Saturday.
The hotel industry calls for a rescue plan
The Juntos con la Hostelería platform urged the authorities to approve a rescue plan for the sector including "direct non-repayable aid" in the amount of 8,500 million euros given the strong impact of the pandemic on their activities .
Those responsible for the initiative, made up of employers' associations in the hotel industry, the food industry (FIAB) and the mass consumption sector (Aecoc), urged the Minister of Industry, Tourism and of Commerce, Reyes Maroto, to take up the proposal she launched as soon as possible. on October 28, when he announced that he would convene the autonomous communities to define a support program.
Among their demands is that of "repealing" the clause in the Temporary Work Regulatory Files (ERTE) which obliges companies that benefit from this measure not to be able to dismiss any worker "within six months of resuming activity. ".