Technology
The judge estimates that Putin offered the circle of Puigdemont 10,000 soldiers for the independence movement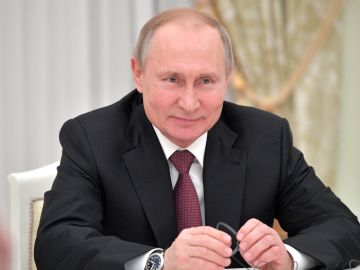 Updated: Wednesday, October 28, 2020 6:31 PM
Published on: 10/28/2020 6:29 PM
The judge investigating the embezzlement of public funds to pay Carles Puigdemont's expenses in Waterloo and ordered the arrest of several businessmen from Puigdemont's orbit is also investigating their relationship with Putin. According to judicial sources at LaSexta, the order of the head of Barcelona's number 1 investigating court, Jesús Aguirre, cites a conversation by Víctor Terradellas, a former CDC officer, in which he claimed that Putin had offered 10,000 soldiers. Russian for the process, just three days before the DUI.
In addition, he believes that the Russian government would have offered Carles Puigdemont "to pay all the Catalan debt", which the former Catalan president would also have rejected. The judge notes in the car: "If they had accepted, the events would probably have been tragic and would have sparked an armed conflict in the state with an uncertain death toll."
The magistrate bases his suspicions on two audio files on the phone of former CDC leader Víctor Terradellas, recordings of two conversations he had with David Madí and Xavier Vendrell on May 14, 2018 and May 16, 2018.
These conversations support, according to the judge, his thesis that Terradellas, who was responsible for international relations at the CDC, was Carles Puigdemont's interlocutor with Russia in the midst of the independence process and that he was studied to create a cryptocurrency platform to guarantee "financial stability." of Catalonia.
"Terradellas had been a delegate for five months in a Russian group created during Gorbachev's time for the development of this cryptocurrency platform. He was planning to visit Russia on May 28, 2018 and Vendrell offered to accompany him. This trip was not authorized. This happened because four days before, Terradellas had been arrested ", according to the instructor, in the case of alleged embezzlement of funds from the Diputación de Barcelona to foundations linked to the CDC which led to today's operation.
The order also adds that Vendrell suggested that David Madí discuss the possibility of the cryptocurrency platform with Xavier Vinyals – former Honorary Consul of Latvia in Barcelona and chairman of the platform for the Catalan national teams who was also arrested today – given that he is a person to whom Puigdemont "places orders on international issues".