Technology
The King Emeritus received 6.5 million in an account in Switzerland by transfers of unknown origin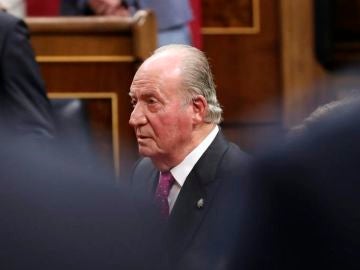 Posted: Monday, November 16, 2020 8:49 a.m.
The King Emeritus received a transfer of 5.5 million euros in December 2008 through the Zagatka Foundation, the company that Juan Carlos I is said to have used to hide the collection of illegal commissions for almost 20 years.
In addition to this payment, made in December 2008, the monarch received four incomes of 250,000 euros each week previously. In none of these transfers was the origin of the money or the payer clarified.
According to " El Confidencial ", which had access to several documents from the entity, the money was deposited into one of the eight accounts the company had at Credit Suisse and was used in subsequent years to pay debts. private flights and other corporate expenses. king emeritus.
Despite the large volume of these transfers, the bank did not conduct any investigation to identify the payers or the origin of the money, although in 2015 it invited the alleged instrumental firm of the monarch to change banks. The company then worked with Lombard Odier.
The first of these revenues took place in March 2008 for a value of 250,000 euros. It was only specified that it was a "bonus" resulting from "a customer's order". Two days later, a transfer was made for the same value and the same concept. Then the cash rose to 505,039 and the hours later went down because the money was being invested in a trust.
Money used in subsequent years to pay for private flights, hotels, and gifts, among other expenses of Juan Carlos I
In July 2008, when there were only 692.3 euros left, the account received two more income of 250,000 euros each. But this amount came out quickly because a day later, the 500,000 euros were, again, invested in the same trust.
But the biggest influx of money came in December 2008, when 5.5 million euros were deposited into the same account in one move. As in the past, neither the place of origin of this amount was declared and the money disappeared from the deposit. This time to buy large shares listed in different operations.
This money was used to pay for private flights, hotel stays, and gifts from the king, among other expenses. The documentation to which "El Confidencial" had access also reveals that withdrawals worth 100,000 euros. Barely two years ago, in August 2018, there was still almost 8 million euros in this company.
Prosecutor Yves Bertossa, who is investigating the alleged irregular circulation of the king's money in Switzerland, questioned Álvaro de Orleans on the origin of the detailed transfers in October 2018. However, the monarch's cousin assured that he was not did not remember the "detail" of the operations.