Technology
The kings emeritus used a colonel as a purported leader, and a Mexican millionaire allegedly contributed money to the opaque cards.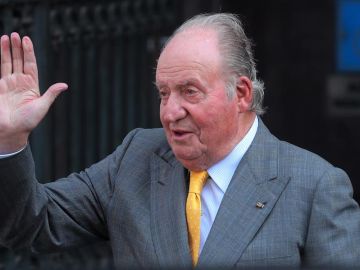 Madrid
Publication: Wednesday, November 4, 2020 11:22
New data after learning that Anticorrupción is investigating spending on opaque credit cards allegedly used by emeritus kings Juan Carlos and Sofía and some of their grandchildren and which were not in their name.
As LaSexta learned, the king's aide-de-camp, Lieutenant-Colonel Nicolás Murga Mendoza, would be his lead, while the money would come from Mexican millionaire Allen de Jesús Sanginés-Krause.
The sources of the investigation specify that the investigations began in 2019 with an opinion from the executive service of the Commission for the Prevention of Money Laundering (Sepblac), concerning the movements of an account in the name of Murga Mendoza.
A statement was also taken from Mexican businessman Sangines-Krause, who allegedly fed these accounts and paid for numerous trips and stays for the monarch emeritus.
The investigation focuses primarily on whether money laundering could be committed with the use of bank accounts in the name of these two respondents.
However, for there to be a money laundering offense, the illicit origin of the money would have to be proven, while for the tax offense, the amount defrauded would have to exceed 120,000 euros.
According to the same sources, for the moment, it is not certain that one of these extremes is reached, pending the information provided by the letters rogatory sent to Mexico and other countries.