Technology
The list of countries for which Spain requires a PCR test as a condition of entry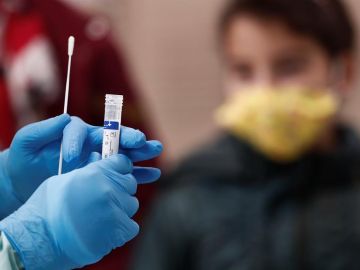 Publication: Thursday, November 12, 2020 9:01 AM
From November 23, Spain will require international travelers from 65 at-risk countries to undergo a negative PCR test within 72 hours of arriving in Spain in order to enter the country, including the United States on the list. . , France or Germany.
This is reflected in a resolution published this Thursday in the Official Journal of the State (BOE), and that the Minister of Health, Salvador Illa, bombed this Wednesday from Moncloa. This is in addition to the health checks currently underway on all international passengers at points of entry, including temperature checks and visual checks.
In this way, the novelty is that in the health control form that all passengers must fill out before entering the country, a question will now be asked as to whether they have a negative PCR carried out within 72 hours before the arrival. In Spain.
The document must be the original, written in Spanish or English and can be submitted in paper or electronic format. The list of countries or areas at risk as well as the criteria used to define them will be reviewed every two weeks. Below you can consult the list of countries.
European Union countries:
GermanyAustriaBelgiumBulgariaCzechiaCypreCroatiaDenmark (except Faroe Islands and Greenland) SloveniaEstoniaFranceGreece (except regions of Kitri, Ionia Nisia, Dytiki Ellada and Sterea Ellada) HungaryIrelandIcelandItalyLetoniaLituaniaLuxembourgMalta Poland, Finland and Trömeck Finland, LithuaniaLuxembourg, Vestelmark, and Trömalte Poland, LithuaniaLuxembourg, Vestelmark, and Trommark Finland of the Autonomous Region of the Azores Island) Romania Sweden Liechtenstein Slovakia
Countries outside the EU:
Algeria