Technology
The masks drop in price from today, to 0.72 euros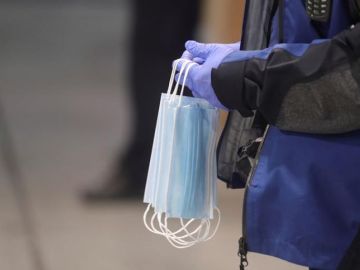 Posted: Monday November 16 2020 11:50 AM
Surgical masks currently have a maximum price of 0.72 euros. The BOE released it on Monday, after the government announced it last week. This represents a 25% decrease from the maximum quantity surgical masks had on sale to the public so far (0.96).
The objective, according to the executive, is that "people can access this health protection product under non-abusive economic conditions". According to the Minister of Finance, they do it because they are "a government that listens, is responsible and takes care of people's problems". "We are convinced that the two measures will help relieve many families by facilitating the purchase of these essential products to avoid contagion," he concluded.
The new amount still includes 21% VAT and the equivalent surcharge. Even so, it will be reviewed periodically, as detailed in the document. This Tuesday, the Council of Ministers is expected to approve this reduction of VAT to 4%.
The finance ministry took the decision after the European Commission confirmed in writing that it would not sanction Spain "for failing to comply with the Community directive". Minister María Jesús Montero insisted on the fact that the executive will be "vigilant" to verify that the reduction in VAT translates into a reduction in prices for the end consumer and not in a greater profit margin for companies.