Technology
The minimum living income can be requested at any time of the year and its access will be easier for young people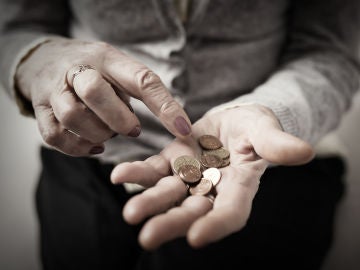 Posted: Tuesday October 27 2020 09:11
The government will present the draft general state budgets on Tuesday after the PSOE and United We Can reached an agreement on the minimum living income and the regulation of rents, two obstacles to negotiations.
In this sense, the Ministry of Social Rights and Agenda 2030 – led by Pablo Iglesias – and the Ministry of Inclusion, Social Security and Migration – led by José Luis Escrivá – will promote three amendments to improve the provision of IMV.
The first of them will take into account the income of the past months during the current year in order to be able to grant the IMV. Thus, families will not have to wait until the end of the year in which they lost their income to be able to apply for the benefit, but can apply for it at any time of the year.
Second, it reduces the independent living that people under 30 have to prove to be eligible for GMI from three to two years. This will make it easier, as they pointed out, for more young people to access GMI if their economic situation deteriorates, for example due to unemployment, and they have failed to contribute enough. to have access to unemployment benefit.
Finally, the possibility has been established that social services can accredit some of the conditions of access to the IMV. In this way, an answer will be given to some of the problems detected in the processing of the service, seeking solutions that facilitate the identification of the beneficiaries of the GMI itself.
In addition, as LaSexta has learned, the care for people with disabilities will be improved, in this case by equating the benefit to what single-parent households receive and adjusting the requirements for being a GMI holder in these cases. case.
The agreement will also address exceptional situations such as people who have been under the guardianship of public bodies for the protection of minors in the three years preceding the age of majority, returning Spanish emigrants or women victims of trafficking. human beings or sexual exploitation. In addition, more than two IMV holders will be allowed at the same address.
From Moncloa, they ensured that the project presented this Tuesday contains progressive and national budgets, which will mark the definitive path towards the transformations that Spain needs: ecological transition, the digitization of the economy, social cohesion and territorial and Equality between men and women.
Thus, they recalled that the project will include a significant advance of 27,000 million euros on European funds, as announced on Monday by the Prime Minister, Pedro Sánchez, during the Conference of Presidents.