Technology
The national court orders the entry into prison of Juan José Moreno, sentenced by the Gürtel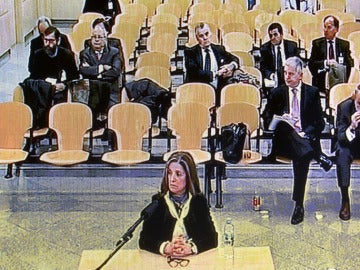 Publication: Friday October 23 2020 15:27
The national court accepted the immediate imprisonment of the former adviser of Majadahonda, Juan José Moreno, in execution of the last sentence in the Gürtel case, for which he was sentenced to 17 years and two months in prison.
He also asked the public prosecutor's office if he should accept the postponement of admission to a penitentiary center requested by six other prisoners sentenced to serious sentences: Rosalía Iglesias, wife of Luis Bárcenas, Jesús Sepúlveda, José Luis Izquierdo, Ricardo Galeote, María del Carmen Rodríguez Quijano and Carlos Clemente.
The anti-corruption prosecutor's office will wait for possible requests for pardon before deciding to request the postponement of the entry into prison of Rosalía Iglesias and the other convicts. It should be remembered that the prosecution has already requested that all those convicted of the Gürtel case with sentences of more than five years be put in prison.
In an ordinance, the second section of the Criminal Chamber also indicates that the requests presented by those sentenced to non-serious sentences, in the case of Jesús Calvo, Jesús Merino, Pedro Rodríguez and Teresa Gabarra, are awaiting treatment. the full start of execution for all convicted persons.
With regard to the convicts who are already in prison, for this or other reasons (Francisco Correa, Pablo Crespo, Isabel Jordán, Guillermo Ortega, Luis de Miguel, Luis Bárcenas and Alberto López Viejo), the Chamber agrees to proceed to order it to the penitentiary centers where they are held for the transfer to the prisoner and the execution of the sentence imposed in this procedure.